The ergonomic products evolution!
Recent studies have found that companies who offer the best health and well being strategies, including use of ergonomic products, are attracting the best employees and retaining them. This means ensuring employees who are mainly desk-based are healthy, energised and productive. Therefore, making them in the best possible shape for business success.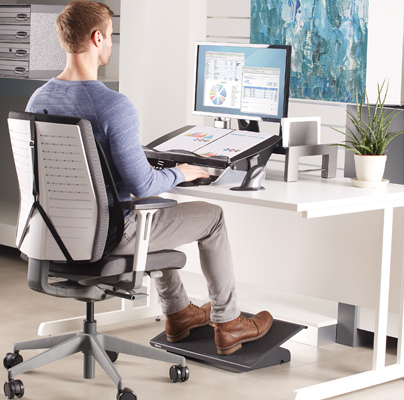 "74% of senior managers across Europe believe that offering health & wellbeing initiatives will help them to attract better staff"
This is where you as the dealer come into it. Why miss on the perfect market opportunity to provide your customers the utensils to look after their staff?
Help your customers look after their staff
Shabby workstation set ups are a major cause of discomfort amongst employees. Problems often occur when employees use laptops and tablets without stands, slouch on office chairs, and don't take regular standing breaks. Therefore, by encouraging adopting good posture, sitting comfortably and being active at work, your customers will see improvements among employees work ethic.

Improve the way you work in just 5 Mins.
It is a lesser known fact that it is a legal requirement for all businesses to undertake regular workstation risk assessments. In order to help with this and provide the best advice, Fellowes offer an 'Improve the way you work in just 5 mins' online tool that will inform your customers about the changes their employees may need in order to improve their desk set-up and working environment.

"39% of workers in Europe have never had a workstation risk assessment – yet 56% of them are aware it is a legal requirement for their employer to carry these out."
Recognise employee suffering
Despite huge growth in the ergonomic products market, businesses still shy away from healthy workspace set ups. Although, these are essential in order to protect staff.
The sales market is huge and the opportunities are endless. The best way to unlock its full potential is to proactively promote a "prevention is better than cure" message to your customers, and by helping your customers identify the employees who are already suffering:
Vocal Sufferer
Vocal sufferers are the employees who admit to experiencing discomfort or receiving an injury whilst working at a desk. Typical complaints include: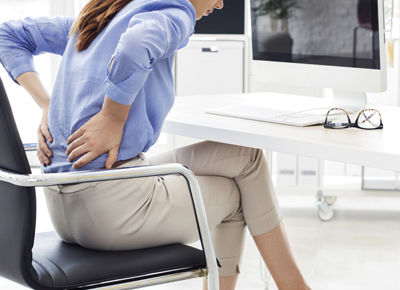 Back Pain
Neck Strain
Wrist Pain
Silent Sufferer
These are the employees who are also experiencing discomfort whilst working at a desk but they're failing to report it. They do not immediately associate the pain with their work style. Typical symptoms include:
Fatigue
Recurrent Headache
Eye Strain
Tingling
Heavy Legs
---
FELLOWES OFFER A 4-ZONE APPROACH
Fellowes 4 Zone Approach – The complete healthy workstation solution.
Introducing Fellowes 4 Zone Approach. This method identifies how workstation layouts should fit around the worker and not vice versa. By your customer incorporating healthy workspace environments, they could be reducing the risk of workstation-related pain and injuries among employees. As a result, they will see a decrease in absences, and see an increase in work quality and morale. By promoting the 'complete workstation solution' to your customers, you will be offering the best advice in order to keep their staff healthy and happy.

ZONE 1 – PREVENTING BACK TENSION
Introduce your customer to the ergonomic products which relate to Zone 1. For instance, Ergonomic chairs, Back supports, Foot supports, and adopting good posture. See the range here.

ZONE 2 – AVOID WRIST PRESSURE
Keep your customers up to date with Zone 2 products. Especially, wrist and forearm supports. Ensure they promote the importance of employees elbows being level with desk surfaces whilst working. Find Zone 2 products here.


ZONE 3- RELIEVE NECK STRAIN
Encourage your customers to ensure employees eyes are in line with the top of their screen, the products essential for this are monitor supports, and laptop and phone holders. Click here for the range.

ZONE 4 – REDUCE INACTIVITY
Persuade customers to use Stand/Sit desk set ups, thus allowing employees to feel the benefit of a dynamic workspace and encouraging movement. Find Zone 4 products here.

---
Which customers make the best prospects?
Realistically, all businesses should be adapting an ergonomic office approach. Some businesses are more open to the opportunity than others. As a result, look for businesses that already embrace the healthy workspace, healthy employee ethic. These businesses will often be looking for opportunities to better the workspace set up for their desk based workers.
To target other businesses, a starting point could be the number of desk-based users, 100+ makes a good starting benchmark to work with. Alternatively, you could base your target by business sector. Financial services, healthcare and government agencies being key industries to target.
Your usual point of contact may not be the person who makes decisions on workspace wellbeing. Although, they will hopefully point you in the right direction to the contact to build a relationship with. Therefore, some roles to navigate towards will include:
Human Resource Managers
More business days are lost from sickness absence due to joints, bones and muscle issues than any other condition. Human Resource Managers focus on employee health and wellbeing and are normally responsible for implementing the corporate Wellbeing Strategy.
Company Directors
There is evidence that without suitable risk assessments, the costs to the employer in lost productivity are greater than the investment in wellbeing and ill-health preventative strategies. Employees work harder and are more motivated when their employers demonstrate interest and investment in their wellbeing.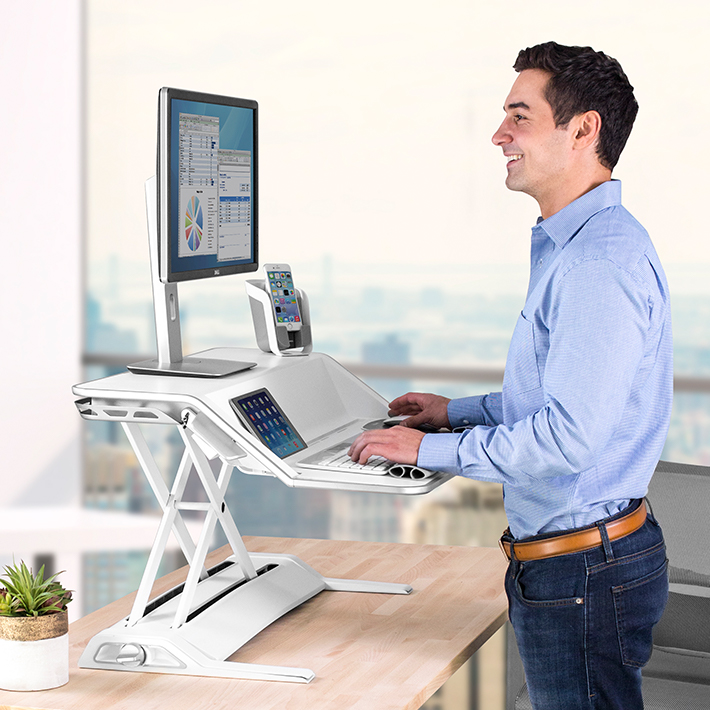 Health and Safety Managers
Business is constantly changing. There are increasing numbers of people working from home, on the move, or across several office locations. Employers have a responsibility to look after the health of their workers, wherever work takes them. Workstation Risk Assessments are just as important for these employees. Health & Safety Departments should be aware of this legal requirement.
Line Managers
Line Managers have responsibility to ensure their employees have a 'fit for purpose' workstation. However, most of them do not feel confident or knowledgeable enough within this area.
Over half of European employees are still not informing their Line Manager about specific workstation related ailments, this puts the onus on Line Managers to ensure a proactive approach.
All of these roles will have some sort of impact of the office set up and how to improve it for their employees.

Fellowes introduce Emma – the work colleague of the future who has suffered without ergonomic products!
Behavioural Futurist, William Higham, and a panel of experts in ergonomics, have created a report on how office workers health could be effected in the future based on current working habits. From the findings of the report, Emma, the work colleague of the future' has been built to shine a light on how the human body could change, physically and visually. No doubt giving employers a push in office ergonomics and healthy desk set ups.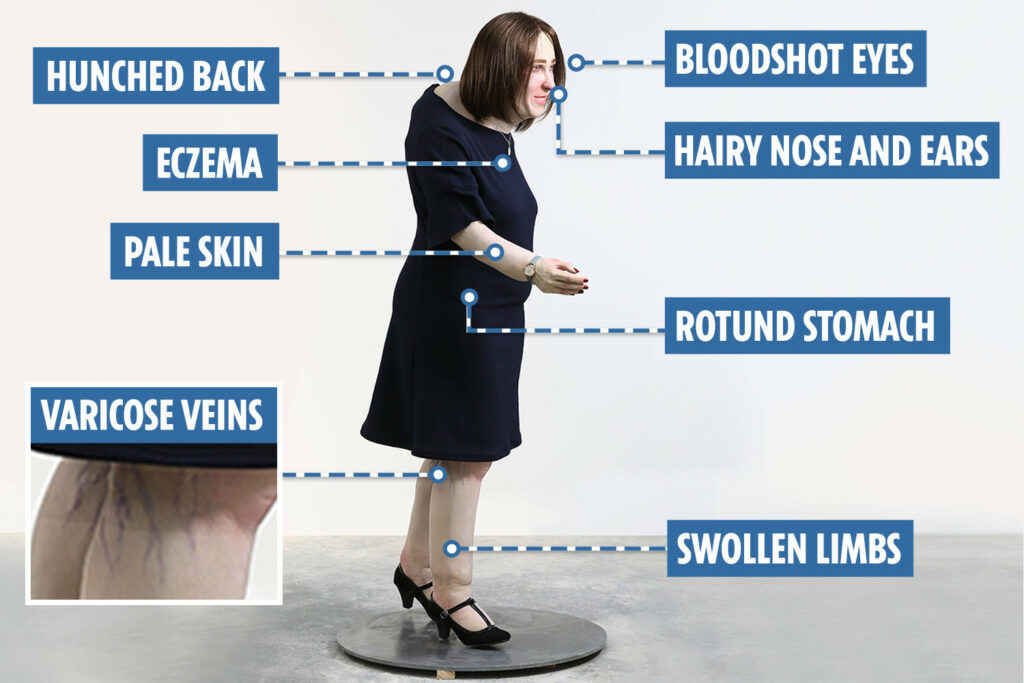 Ergonomic Products have taken media and the press by storm. As a result, Emma was featured on the Jonathon Ross show just recently. She has also been trending on twitter because of her morbid and shocking appearance.
Key points to engage your customer and help grow your ergonomic products sales:
What policies or guidelines are in place for your customers staff health and wellbeing?
Who is responsible for your customers purchase of products to enhance employee health and wellbeing?
How do your customers employees report discomfort or injury and how many are reporting complaints?
Has your customer recently ordered new furniture, if so there's an ideal opportunity to add ergonomic accessories to future sales.
Is your customer carrying out regular Fellowes workstation risk assessments? If not, direct them towards Fellowes free online tool.
Is your customer concerned about the levels of sick leave?
Is your customer looking to increase productivity and employee engagement? Good ergonomic solutions will help them work better and feel great.
Is your customer looking to incorporate more 'active working' into their business and would they be interested in a free sit-stand workstation trial?
Conclusion
Ergonomic products and healthy workstations are becoming the norm and gaining more and more popularity. With this knowledge in hand, exploring this new broader market will not only create new sales opportunities but create healthier businesses too!
Category: JGBM News & Press Releases