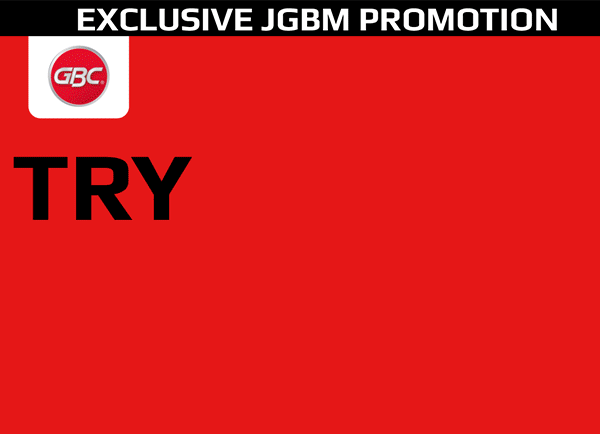 Your customers can Try Before They Buy and look forward to years of carefree laminating with JGBM and GBC!
JGBM have teamed up with GBC to create an exciting Exclusive Promotion around the award-winning Foton 30 Automatic Laminator. Your customers can try the machine on a 10 day trial and if at the end of the trial your customer wishes to purchase, they will receive a FREE 2 Year Maintenance Contract worth £180.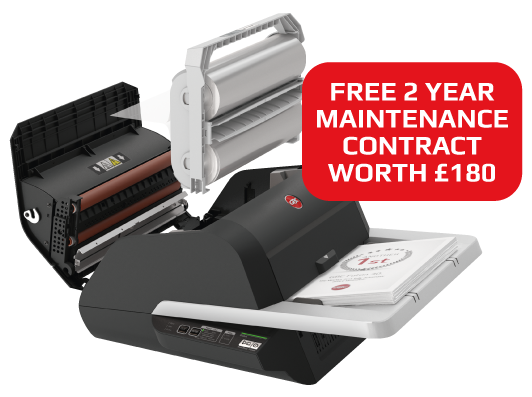 Your customers are guaranteed complete peace of mind with this on-site maintenance contract which also includes a yearly service – keeping the GBC Foton in tip-top condition. In the event of a breakdown, an ACCO Brands engineer will visit your customer within 3 days and repair the machine on-site, if not replace. This is an upgrade of the standard Foton 30 maintenance contract which is 'return to base'.
This promotion is available to your customers from the 1st December 2020 until 30th June 2021. To take advantage of this exclusive JGBM offer, call Aaron – our ACCO Brands specialist – on 01752 330044 or email aaron.blom@jgbm.co.uk
Category: JGBM News & Press Releases